Marijuana Addiction Programme
We treat you as uniquely as your own circumstances.
Cannabis Addiction Recovery
and Rehabilitation
Marijuana addiction rehabilitation in Chiang Mai, Thailand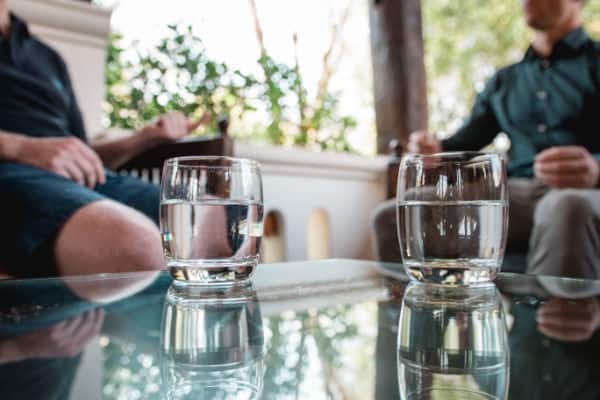 Marijuana is one of the most widely misused substances globally, and yet many myths still persist about the dangers of this substance. Also commonly referred to as 'pot' or 'weed', this drug is derived from the Marijuana plant, which contains the chemical tetrahydrocannabinol (THC). Known for eliciting feelings of relaxation and tranquillity, THC is what causes the high that draws many to misuse Marijuana.
At Clarity, we provide comprehensive care for drug dependence and co-occurring disorders at our rehabilitation and wellness center in Northern Thailand. Treatment for Marijuana addiction can take place as part of our addiction treatment programme, with the length and type of treatment that you receive, dependent on your unique condition and the severity of your addiction.
Proven Rehab
methods
Based upon the latest cutting edge marijuana addiction treatment.
Long lasting
recovery
Our programme is designed to promote long term recovery.
Resort style setting
Our incredible facility in the picturesque north of Thailand.
Instant
admission
No waiting lists or lengthy admission processes here.
What are the effects of Marijuana consumption?
Marijuana use affects your central nervous system, and causes sensations of calmness, mild euphoria, increased appetite and an altered perception of your immediate surroundings and time. People often use Marijuana to amplify the relaxed atmosphere of meeting up with friends, as well as relieving the stress and tension associated with work, school or family pressures.
The negative short-term effects of taking Marijuana include feeling nauseous, paranoid or anxious, as well as affecting your heart rate and blood pressure, while general confusion and even hallucinations can make taking the drug an unpleasant experience.
Marijuana is typically smoked but is also increasingly being cooked or baked into certain foods, commonly known as 'edibles'. Some parts of the world are seeing changes in the legalisation of this substance for both medical and recreational use, however, just like alcohol, tobacco, prescription painkillers and other legal drugs, Marijuana carries the potential for addiction and misuse.
Some people argue that Marijuana is a safe and harmless drug, although misusing Marijuana and developing an addiction occurs in 10% of people who are exposed to the drug. If you begin using Marijuana in your teens, the chance of becoming addicted rises to 16%, with the long-term damage to your mental health increasing as greater amounts of the drug are used in order to achieve the same effects.
Treatment for Marijuana addiction in Chiang Mai, Thailand
If your ability to function at home, work or school has been negatively impacted by your misuse of Marijuana, help is available at Clarity. By choosing to access a professional treatment service found at our rehab facility and wellbeing centre for Marijuana misuse, you can take steps towards overcoming your drug dependence.
Free addiction assessment with Clarity
Starting with a free, confidential assessment, Clarity's rehab is known for providing quality, professional treatment for a wide range of substance misuse concerns. We understand the many ways that Marijuana addiction can deprive you of your ability to achieve your full potential, and lead the happy, healthy life that you want and deserve.
Personalised care from staff specialising in marijuana addiction treatment
With a commitment to compassionate, effective, evidence-based care, we are prepared to help you to enjoy the many benefits that come with the decision to enter treatment at Clarity, including:
Individualised care – no two people are alike and treatment at Clarity never assumes a one-size-fits-all approach. We ensure that your treatment experience reflects your needs, strengths, challenges and personal goals.
Experienced professionals – our treatment team consists of medical and mental health professionals who possess a deep knowledge of effective treatment for marijuana addiction.
Types of treatment for Marijuana addiction
When you choose Clarity for treating a Marijuana addiction, you will benefit from the many levels of support that we provide, and we will ensure that you are placed within a setting that will foster the most beneficial outcomes possible.
24hr Onsite Medical Care
Providing you with care around the clock.
Unique Recovery Approach
Combining the best tools in the industry.
Private & Confidential Care
Providing quality, discreet care, because your journey is personal.
Personal Support
Trained and dedicated team on site to support you through your process.
Marijuana treatment options available at Clarity include:
Detoxification – a closely monitored environment in which you can rid your body of Marijuana while receiving support from our medical staff. This involves replacing the drug in your body for alternative medication which helps to reduce the side effects of withdrawal and keep associated feelings of anxiety under control.
Residential rehabilitation – our inpatient treatment service offers 24-hour care and support for patients who need intensive care.
Patients at Clarity will have access to a wide variety of treatments, including both individual and group therapy. Individual therapy provides a private space to process your challenges throughout treatment, explore past issues that may have contributed to your addiction, and to develop coping skills for continued success after treatment.
Group therapy is an excellent means of combating the sense of isolation that many people struggling with an addiction can experience. In groups, patients can share their stories and learn from others who have gone through similar experiences. While at Clarity, patients will have the option to attend many types of therapy groups including the following:
Assertiveness therapy

Body image therapy

Educational and vocational programmes

Exercise and activity classes

Psychodynamic therapy

Psycho-educational workshops

Creative and experiential groups
What causes Marijuana addiction?
The calming, relaxed state that Marijuana produces can be enticing if you struggle with certain untreated mental health conditions such as anxiety or depression, or if you struggle in social or professional situations. If you find yourself requiring Marijuana to function or to avoid discomfort, it is likely that you have developed an unhealthy dependence on the drug that will require professional help to overcome.
While the chances of developing an addiction varies from person-to-person and some people can use the drug without developing dependence, certain factors such as the amount of THC consumed when taking Marijuana can determine the intensity of the high. Different strains of Marijuana contain higher amounts of THC in others, with particularly strong types of Marijuana believed to contribute towards a greater likelihood of you developing an addiction.
Other factors which may play a role in whether you develop an addiction to Marijuana include:
Genetic – if you have an immediate relative who has struggled with addiction at some point in their life, then it may indicate that you are predisposed to having an addictive personality and an increased chance of Marijuana addiction
Environmental – a disruptive home life as a child is believed to increase the chances of developing an addiction as you grow older, possibly due to a desire to take back a level of control that wasn't possible when you were young. The earlier you start taking drugs, such as part of a social group at school or college, the more likely it is that you will develop an addiction
Psychological – if you are already struggling with an existing mental illness, self-medicating through the use of alcohol or drugs such as Marijuana may be used to reduce unwanted symptoms. This method is likely to worsen symptoms of the illness and can lead to co-existing mental health problems with the inclusion of addiction
Clarity understands that taking the first steps towards recovery for Marijuana addiction can be daunting. This why we offer you a free and confidential addiction assessment with an understanding environment, which helps you understand the extent of your addiction and the options available to you in order to help you regain control of your life free from Marijuana.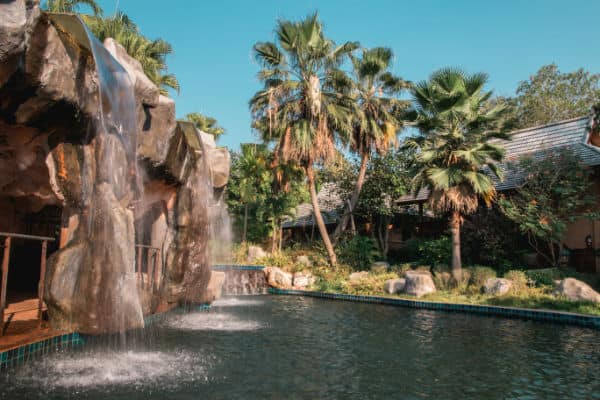 Why choose Clarity for marijuana rehab in Thailand
Clarity offers an incredible healing experience for our clients and their families that is second to none. Our team is comprised of individuals with years of experience who are all here for one reason. To help you realise, achieve, and maintain permanent long term recovery.
Interested in finding out more about Clarity at Home?
All you need to do is complete our online form and one of our team will get in touch to arrange a free consultation with one of our programme specialists.
All information provided will be kept completely confidential.
Reach out to us today by calling us on: +66 644 922208 or by filling out the form below.