The reasons why Australians travel to addiction rehab centers in Thailand like Clarity
Rehab include convenience, affordability, and demand. Private inpatient rehab in
Australia is quite expensive and government-funded rehab has long wait lists because of
the addiction epidemic currently plaguing the country. Yes, The Land Down Under is
also besieged at present with a drug crisis of epidemic proportions, particularly when it
comes to crystal meth addiction.
Thankfully, Thailand is known for its high-quality healthcare that's in many ways equal
or better than many first-world western countries. Drug addiction's consequences are
dramatic and far-reaching. You need a service you can depend on so that any given
addict doesn't fall into that slippery slope of oblivion.
Rehab Tourism vs. Staying Home for Rehab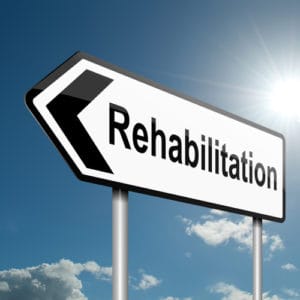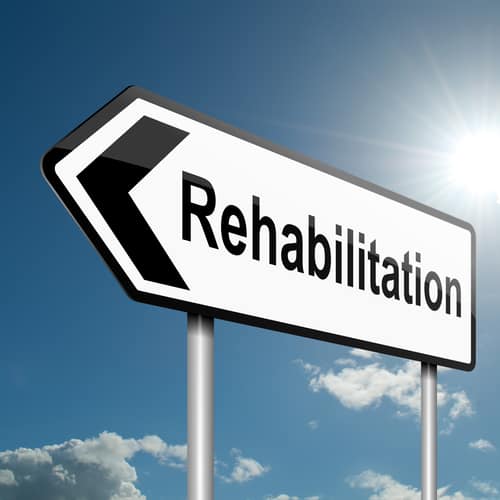 As an Australian should you stay or should you go to Thailand for rehab treatment?
There are pros and cons to both options that you should be aware of.
Options
Pros
Cons
Staying in Australia
for Rehab

It's nearer and more
accessible compared
to having to travel
miles away to another
country                                                            
You won't have to travel far in order to
get treatment

Markedly less
affordable than
inpatient treatment
in Thailand even
when you take into
consideration travel
costs                                                            
More out-of-pocket
expenses, especially
if you have no
insurance coverage
for this rehab type                                                                       
Because it's more
expensive to stay in
Australia for rehab,
you also have to
settle for shorter
stays or fewer
treatment options                                                           
Most treatment
options are
government-funded
rehab centers with
long wait lists                                     
Insurance-based
treatment involves
mingling with
patients who have
issues unrelated to
addiction

Availing of Thailand
Rehab Tourism

More affordable,
especially when you
take into
consideration food
and board plus rehab
services                                               
Thailand has some of
the best healthcare
services in the world
with its 1,002 public
hospitals and 316
private hospitals                                              
You can get more out
of your money by
being able to avail of
more treatment
options and even
aftercare services                                                  
There are many
luxury rehab centers
in Thailand (such as
Clarity Rehab) that
mix resort settings
with effective
recovery treatments
in one package deal                                                     
There's more focus
per patient through
individualized
therapy and with the
addiction problem
through group
therapy

You have to include
travel to Thailand by
plane and the hassle
of traveling overseas
into consideration                                       
Although the staff
and crew might
speak English, the
rest of the locals
might not.                                                 
Overseas rehab isn't
as flexible as local
outpatient rehab,
particularly when
you wish to keep
going to school or
working at your
office
FAQs on Thailand Drug Rehab for Australians
The most frequently asked questions that Australians have about overseas drug rehab in Thailand include the following 
Why Do Australians Go Overseas for Drug Rehab? Australians have regular
drug rehab center hotpots all over Asia, specifically its Southeast Asian
neighbors. Thailand in particular is known for its high-level of healthcare that's
comparable to first-world western countries. As of 2010, the country has 1,002
public hospitals and 316 private hospitals. Aussies are flocking Thailand for
rehab due to their government's failure in rehabilitating the addicted. Australia's
treatment options are insufficient.                                                                                                                                                               
There are reports about how easy it is to score crystal meth in Australia despite
it being labeled a Schedule 8 drug. The citizenry of Australia prefer getting help
from establishments like Clarity Rehab because it offers special deals like no-
obligation quotations and free assessments on top of travel packages and
bargains galore. For these addicts, it's either they go to government-funded
treatment with long wait lists or immediate help in a luxury rehab center at one
of Southeast Asia's most beautiful countries.
Why Should You Travel Overseas for Addiction Treatment? Going to places
like Thailand and rehab centers like Clarity is worth it even when local treatment
options are available to you. This is because compared to Thailand, many of
these local Australian rehab options are either expensive, has long waiting lists,
aren't as focused as foreign rehab centers, or are too focused on outpatient
treatment. Medical and rehab tourism in Thailand and elsewhere makes rehab
more affordable for you when push comes to shove.                                                                                                                               
Sure, it involves travel that can be bothersome, but Thailand is quite near
Australia. It's a boat or plane ride away. On top of that, even when you take into consideration travel expenses, it's still cheaper than what you can get from
comparable inpatient treatment services. It's more high quality than standard
outpatient or government-mandated rehab as well. If you avail of luxury rehab
like in the case of the Clarity Rehab Center, your stay will feel like a resort stay as
you undergo important addiction recovery treatment.                                                                                                                                   
What's The Current State of The Australian Addiction Epidemic? Drug
addiction and substance abuse happens in all metropolitan cities and civilized
countries across the world that has the technology to make drugs. This naturally
includes Australia. About half of all Aussies over 14 years old have experimented
with various drugs such as cannabis, meth, and ecstasy at least once in their
lives.                                                                                                                                                                                                                                 
Furthermore, back in 1990, heroin use rose for about 4 times than what it was
before previously and ended up affecting about 150,000 Australians. Afterwards,
in the turn of the century, 250,000 Australian citizens have ended up becoming
meth users according to statistics. Indeed, the nation continent has a crystal
meth addiction problem that affects the community at large and many families in
particular.                                                                                                                                                                                                               
How Widespread Is The Addiction Epidemic of Australia? Not only do major
Australian cities have issues with drug addiction. They all suffer from limited
choices in drug rehab as well. Such cities in Australia include Sydney, Melbourne,
Brisbane, Adelaide, and Perth. In addition, the regional and rural centers of the
continent are also affected. The treatments for addiction in Australia are all
based on outpatient paradigms, which include private treatment center use.                                                                                
The client doesn't have the opportunity to escape addiction triggers at home
under the misguided notion that they can still continue their school or work in
order to beat their deep addiction issues. Insurance-based psychiatric treatment
is also mixed with clients who suffer from mental conditions unrelated to
addiction like schizophrenia. Many of these clinics lack dual diagnosis services as
well. As for government-funded treatments, they involve court-ordered rehab of
unmotivated and unrepentant addicts forced to go there.                                                                                                                          
How Can Overseas Drug Rehab Offer You the Best Chances for Recovery?
Because addiction is both physiological and psychological, you need to go to a
rehab center that tackles both. Preferably, get treatment in places like Clarity
Rehab that offers dual diagnosis and individual treatment tailored to your
specific needs and conditions that can affect your addiction. In such clinics,
professional healthcare specialists provide medical therapy and services such as
detoxification and anti-relapse medicine.                                                                                                                                                          
Patients undergoing addiction treatment will also achieve recovery through
group therapy, individual therapy, psychiatric therapy, cognitive behavioral
therapy, dialectical behavioral therapy, and family therapy. Most importantly,
affordable inpatient therapy in Thailand allows addicts to remove themselves
from the environment wherein their addiction developed in the first place.
Outpatient treatment works fine in the starting phases of addiction, but you need something more intense when dealing with advanced addiction, such as seeking
treatment in unfamiliar territory.
Why Australians Should Travel to Thailand for Rehab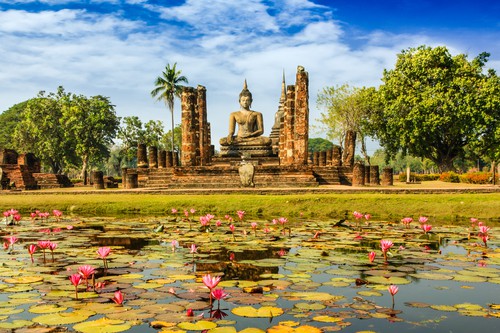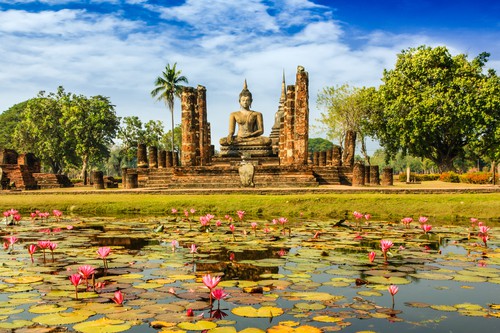 Let's further elaborate on the reasons why Aussies should end up in a home away from
home for the sake of rehabilitation, chief among them are the facts that it's cost-
efficient, simply effective, and quite intense.
Medical Tourism and Rehab Tourism: The primary reason why Australians
travel all the way to Thailand for addiction treatment is affordability. There are
vacation packages available for not only rehab tourism in the Land of Smiles but
also for dental tourism, surgical tourism, and medical tourism. To be more
specific, Thailand healthcare is among the best in the world, and the country is
using this fact to bolster their tourism industry as well.                                                                                                                             
A Wellness Vacation in Every Sense of The Term: Medical tourism allows you
to have a vacation in Thailand in rehab centers that are like luxury resorts while
getting world-class rehabilitation treatment. It allows you to kill two birds with
one stone, such that even if the package deal weren't affordable it's still well
worth your investment quality-wise. Take your wellness vacation unbeknownst
to friends and family members or even under their encouragement.                                                                                
Travel Can Change You For The Better: Travel can improve your character or
at least change your viewpoint significantly. It can help you mature and learn
self-control. It roots from the fact that you have to leave everything you know in
order to acclimate to a different environment. It serves as an opportunity for you
to change into a better, stronger person. Beating addiction entails transforming
to a stronger, better person who's more willful and responsible that you are
currently. Overseas rehab can assist in that regard.                                                                                                                                     
Achieving a Sense of Privacy: You probably don't want the whole neighborhood
to know that you've become an addict. A wellness vacation to Thailand might
bring in rumors, sure, but at least it's not as blatant as going to a local rehab
center. Going to overseas rehab is a private, confidential method of undergoing
addiction recovery while saving your reputation, especially if you're a socially
prominent individual. This extra layer of secrecy ensures that most people will
only think you're going to Thailand as a tourist instead of a recovering addict.                                                                             
A Change in Scenery and Breathing Room: You should travel to rehabilitate
yourself in order to become more enthused about your life, regain a new belief in
starting fresh, and recover from your dependence on drugs for happiness.Changing your scenery will reinvigorate your spirits and give your life more
perspective as you undergo various addiction therapies. You'll also be free and be
given breathing room from your daily responsibilities and commitments by
going the overseas rehab tourism route towards sobriety.                                                                                                                          
Avoid Stigma and Rejection: In some places, such as the Middle East, addiction
is both forbidden and cause addicts to be ostracized from their community. Even
in Australia, there's a taboo surrounding the subject of addiction and becoming
an addict. Therefore, it's encouraging for those suffering from this condition to
be able to acquire treatment from outside the country without compromising
their reputation or social standing. They can also get to avoid stressors as well as
eavesdroppers from making their lives miserable.
What to Look for in Thailand Rehab Centers
When looking for a Thai rehab center that's a perfect fit for your needs, here are the
things you should look for.
Tranquility and Peace: When searching for the right Thai rehab center for you,
go to the ones that are secluded instead of located in a city center or busy beach.
You can afford to be picky even when it comes to affordable rehab because
inpatient treatment will still cost you loads of money regardless. Search for your
rehab choice like you would for a resort or retreat house. Find a nice balance
between location, quality, and affordability.                                                                                                                                            
Pick Your Panorama: You can find a residential treatment center that's like a
boarding house or literal mansion. You can also go for a rehab center in the
middle of lush mountains or exotic jungles for good measure. You can even find a
private and isolated beach house or resort if you wish. Go to any place that can
bring you towards your center of calm. Find peace and remove stress in order to
face your demons or addiction head-on without being compromised yourself.
Relapse triggers are real, after all.                                                                                                                                                                  
Savings and Bargains: Undergoing rehab tourism doesn't only turn your rehab
into a luxury rehab and wellness vacation. It's also significantly cheaper than
comparable rehab services and inpatient treatment in Australia. It might have
the same cost as outpatient rehab or be costlier than free government-funded
rehab, but it's many times more effective than these treatment options when
push comes to shove, especially when you're dealing with severe addiction.                                                                               
Temptation Removal: You can't be tempted to go out drinking at the club or get
your supply of crystal meth by your local connections if you're traveling all the
way to Thailand to get some addiction rehab done. Sure, there are pubs in
Thailand too, but many rehab centers are far away from these clubs and
watering holes anyway. You're supposed to go on a retreat where you're far
away from all the triggers that can make you relapse or remain addicted to
whatever drug you're dependent upon. Recovered addicts who've become
counselors in their own right will assist you in overcoming your addiction/s.                                                                              
Certification and License: Your rehab center of choice in Thailand should have
a license to run. Their therapists, doctors, nurses, staff, and crew should in turn
have the proper certifications. To be more specific, centers like Clarity Rehab are
licensed by Thailand's Ministry of Health. Double-checking certifications will
enable you, the patient, to ensure you're being tended to by a legit organization
instead of a fly-by-night operation out to scam you.                                                                                                                                           
A Professional Environment: You should search for a rehab program and
center that are accredited and world-class. You want pros to take care of you all-
day, every day. They're the ones who'll ensure you'll get international-grade
treatment for addiction recognized the world over. You should also pick a rehab
center that's sensitive to your culture. Australians go to Thailand because most of
their centers have English-speaking staff and healthcare providers that are
hospitable, welcoming, and understanding
In Conclusion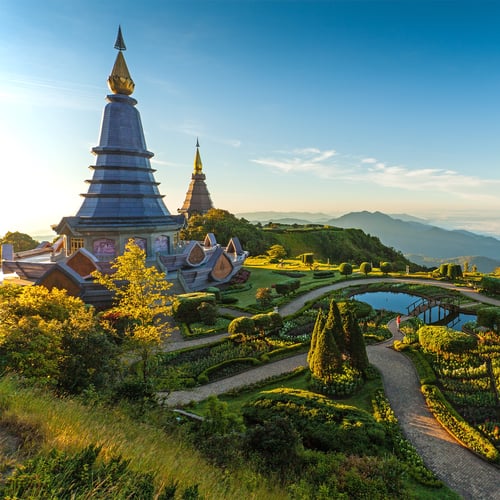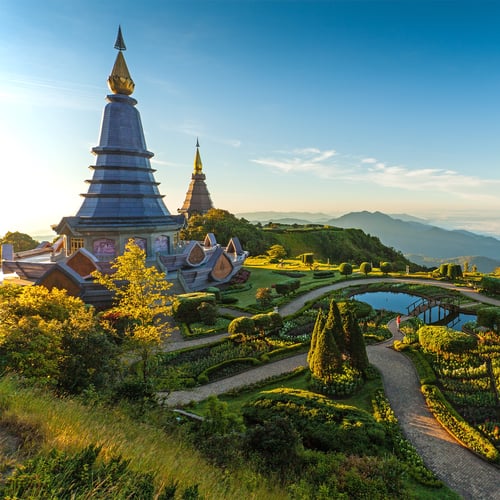 About 53 percent of a group of 914 Australians reported that meth was their first drug
injected into their bodies, according to one study. Therefore, these addicts are in need of
rehabilitation and recovery assistance in a stealthy fashion since people knowing
they're going to rehab can impact their social reputation. Indulging in rehab tourism at a
luxury rehab center will ensure that your chances for success will increase dramatically.                                                                                  
Australian addicts wish to go to the Land of Smiles for drug rehab versus anywhere else
because of its nearness and its effectiveness at its job. What's more, a wellness vacation
to their nearest Southeast Asian neighbor Thailand is a great way for them to recover
from addiction through first-world medical care while at the same time getting luxury
resort pampering. It's certainly less intimidating than the hospital-like environment of
local Australian rehab centers..
Travel from Australia to Clarity Rehab Now
Seek Clarity and Sobriety in Chiang Mai, Thailand with Clarity Rehab
Contact the Clarity    staff and crew in Thailand to acquire help when it comes to addiction to meth in Australia. Thailand is an affordable single flight away from Australia. As such, it's quite convenient to get dependable rehab service in centers like Clarity Rehab Center
and its internationally accredited doctors, counselors, and therapists who themselves are
former addicts who've been there and done that.                                                                                                                                                                   
Call Clarity Rehab's toll-free number for more info. They're available 24 hours a day and 7
days a week. At Clarity, they're devoted to help those living with addiction find a long-
lasting road towards sobriety.