Our Highly Trained and Experienced Staff are Here to Help
A group of people dedicated to helping others realise and achieve long term recovery.
The team at Clarity are made up of unique, highly trained individuals who each bring something special to your treatment experience. Each team member has been handpicked based on what they offer our clients. Each of our team members have a strong desire to help others achieve long term recovery through the Clarity programme.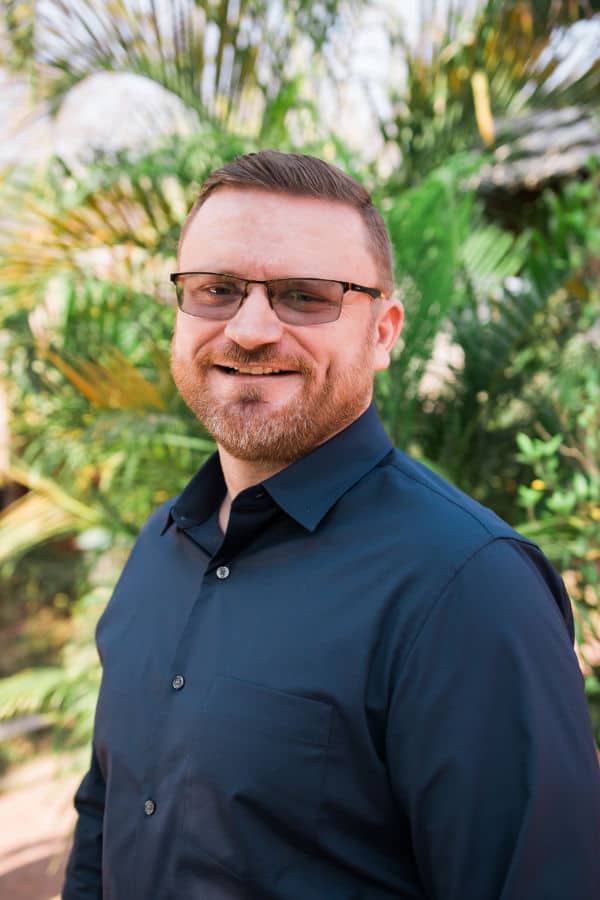 Founding Partner and Managing Director
As one of the founding partners of Clarity Thailand, James has been instrumental in bringing the vision of Clarity to life. As someone who has battled and overcome addiction himself, he is deeply passionate about helping others achieve long lasting recovery.
In his role as Managing Director, James is responsible for the strategy and development of Clarity in Thailand, ensuring that the best level of care is given in all aspects of the programmes that are run.
Previous to setting up Clarity, James was the managing director of a secondary care addiction facility, The Next Step. Before working in the field of addiction services, James worked in global executive recruitment running businesses in Asia and Europe.
Head of Clinical Services
MBPsS
British Psychological Society Number: 479469.
Lee Hawker is a Registered Member of The British Psychological Society. He entered the field of addictions after developing a range of evidenced based harm minimisation services for substance users in Essex, England. Lee graduated from Anglia Ruskin University in the UK with his first degree in Behavioural Science. He then went on to achieve his postgraduate clinical specialisms at the University of Bath reading addictions, The Open University reading cognitive psychology and most recently Coventry University where he specialises in forensic psychology. He has worked in a broad range of national and international therapeutic settings over the last 15 years. He has specialised in end to end service delivery over the last 7 years in his work at The Cabin where he was the Principal Psychologist and Acting Chief Clinical Officer. Lee has delivered substance misuse treatment and trauma therapy for both charitable organisations and private facilities as diverse as The Priory, UK and The Cabin Chiang Mai. He is both Dialectical Behavioural Therapy and EMDR certified and was a registered trainer in the UK teaching both Group Therapy and Motivational Interviewing to therapists before relocating to Thailand.
A passionate psychologist, Lee is an advocate of the clinical applications of Dialectical Behaviour Therapy (DBT), trauma therapy and group therapy in the clinical and forensic treatment of addiction. Lee continues to work to increase the availability of disorder specific therapies to those clients seeking to access internationally based world class treatment. He brings a diverse clinical skillset to Clarity where he delivers applied psychological techniques, strategic policy and clinical and ethical oversight for Clarity's treatment programme. Lee is responsible for evaluating all of Clarity's treatment programmes, measuring their treatment efficacy and providing clinical guidance and supervision to Clarity's therapists on all aspects of clinical and forensic psychological treatments.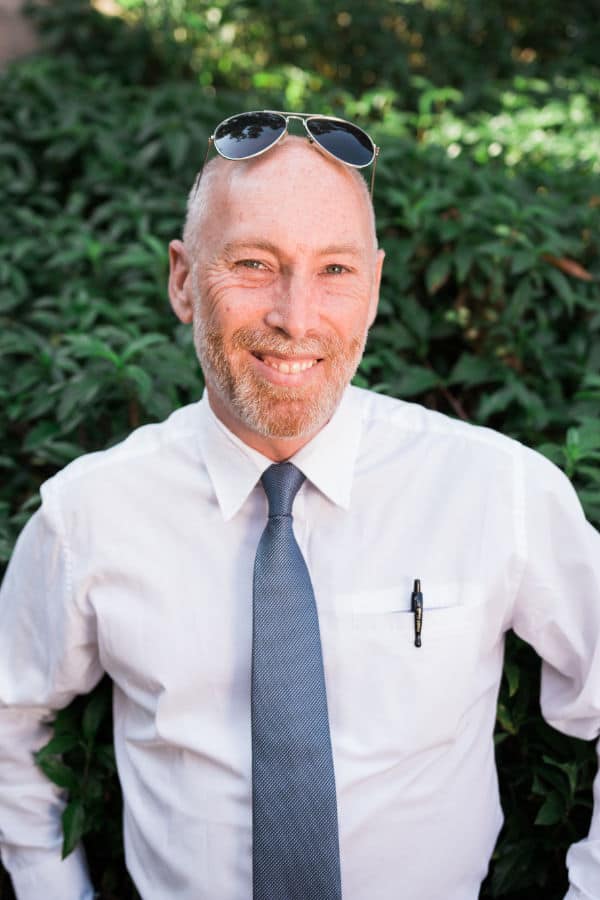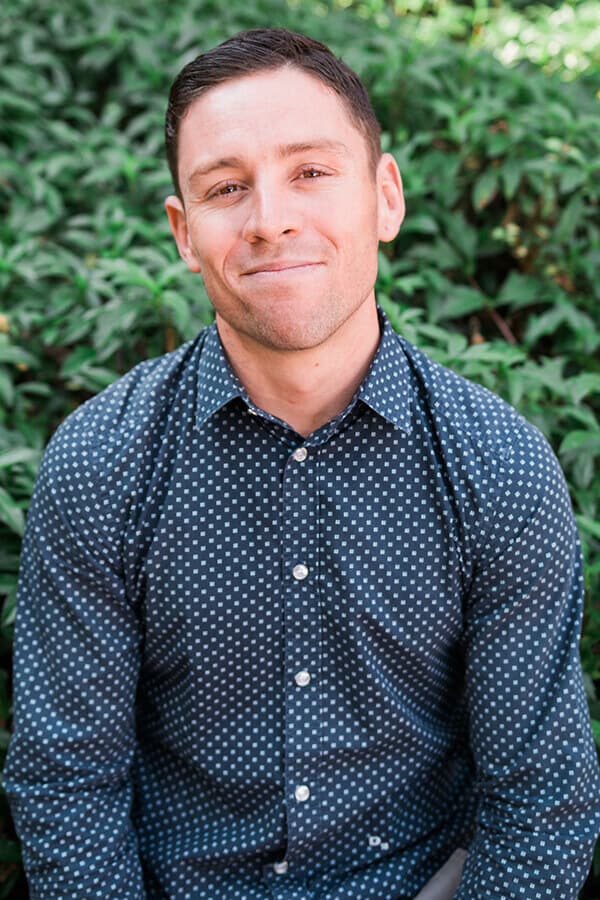 Founding Partner and Clinical Counsellor
Dip Couns.
Australian Counselling Association Member No: 13516
Shane Goodhew is an accredited counsellor, having completed his studies in New South Wales, Australia. He has worked in the specialised area of addiction for a number of years as a counsellor and recovery coach, with in-depth experience in both intensive clinical residential and independent sober living programmes.
Shane has performed interventions internationally and has been successful in assisting individuals to recognise their detrimental behaviour patterns and destructive environments. In doing so, he has successfully guided many individuals to treatment providing an opportunity for long term recovery and a new way of living for both them and their families.
Being aware of the sense of hopelessness that addiction brings to individuals and families, Shane is passionate about working with clients and assisting them to improve their physical, psychological and social functioning. With a particular interest in trauma and family therapy, Shane is a dedicated counsellor and valuable member of the Clarity team. In addition to his work at Clarity, Shane is a triathlon enthusiast and multiple time Ironman.
Master Level Psychotherapist and Hypnotherapist
Putita May St. Onge is a Master Level Psychotherapist and Hypnotherapist who started in the field of psychology after graduating with a Bachelor Degree with an emphasis on Childhood and Youth Development from Eastern State University in Connecticut, United States. May gained experience as a Behavioural Health Case Manager working with clients who were suffering from childhood trauma and mental health. She then went to achieve a Graduate Degree in Clinical Psychology with an emphasis on mental health from the University Of Hartford, Connecticut, United States. After graduation, May went on to worked as a Trauma Assessment Investigator in the Department of Child and Family Services, California. During this time, she gained more experience working with adults, family, and children who were dealing with addictions, mental health, childhood trauma, and domestic violence issue.
May is working with clients using methods of Rapid Transformational Therapy (RTT) which is a combination of hypnosis and hypnotherapy, Cognitive Behavioral Therapy, mindfulness, EMDR (Eyes Movement Desensitization Reprocessing), and Solution-Focused (Brief) Therapy (SFBT). May also has her own Private Practice providing Trauma recovery therapy EMDR and Clinical Hypnotherapy treating addiction and working on change of behavior.
May is passionate about helping people overcome their addiction and traumatic experiences, which will allow them to lead a better life. In addition to counseling, May also received 200 hours Yoga Teaching Training Certification from Yoga Alliance USA and continue to teach yoga therapy, mindfulness meditation, and holistic approach therapy to help clients with their recovery.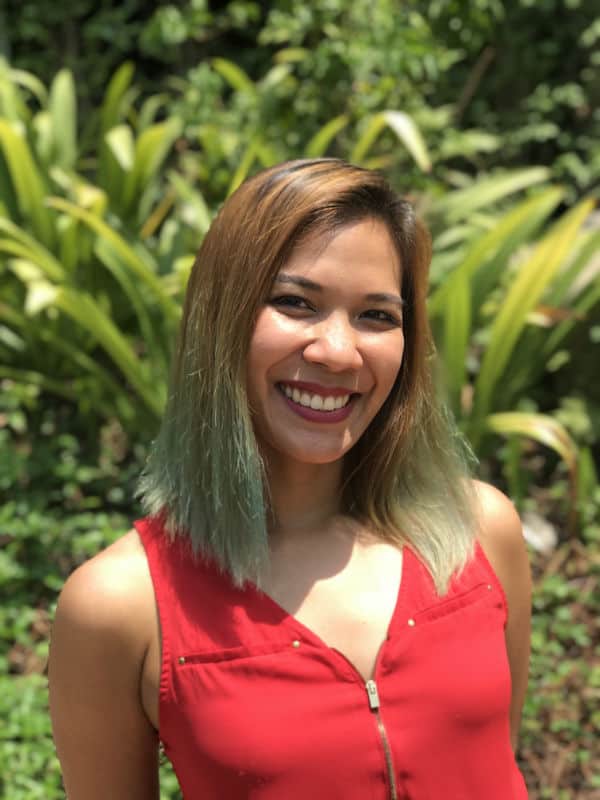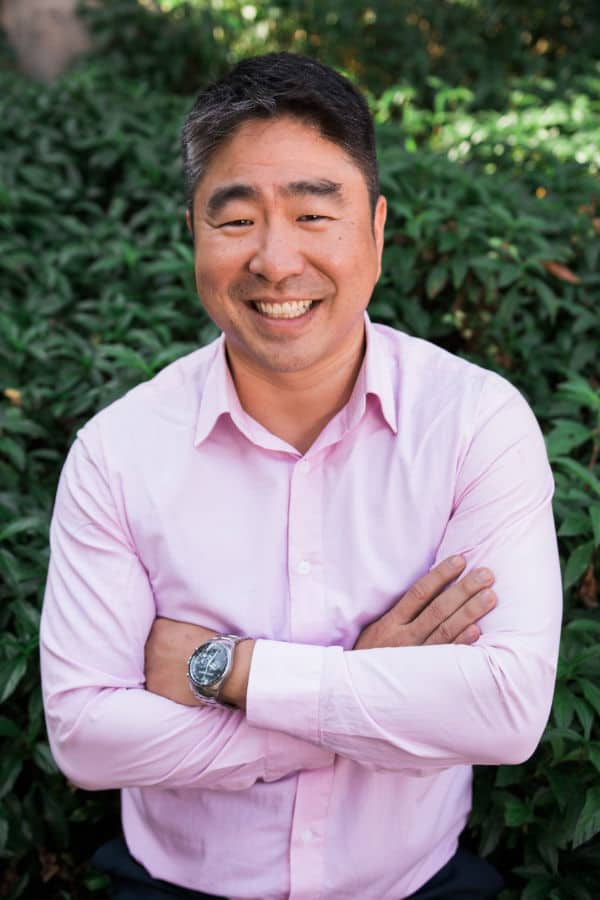 Through years of working in addictions treatment as a support worker, Chris has developed a passion to help those suffering from addiction along their recovery journey.
Chris manages the talented team of recovery coaches that help create and maintain a safe and structured environment where clients can explore their health, spirituality, and sobriety.  He is often amazed when he see clients enter our treatment doors, broken and beaten down, and then leave reinvigorated and renewed.
Chris is humbled and grateful to be a part of the process that helps others reconnect with their genuine selves.
Artur's knowledge and experience as a trainer has given him the opportunity to teach high level fighters all over the world. He has coached both world champions and newcomers alike in the sport of Muay Thai and brings a wealth of experience in both physical fitness and mindset coaching to the team at Clarity.
Artur knows how important it is to train the mind as well as the body and uses his experience and techniques to help his clients realize their true potential. As the Head Of Fitness at Clarity, Artur is responsible for helping our clients get active and fit, as well as building self-esteem and confidence as they move forward through their recovery process.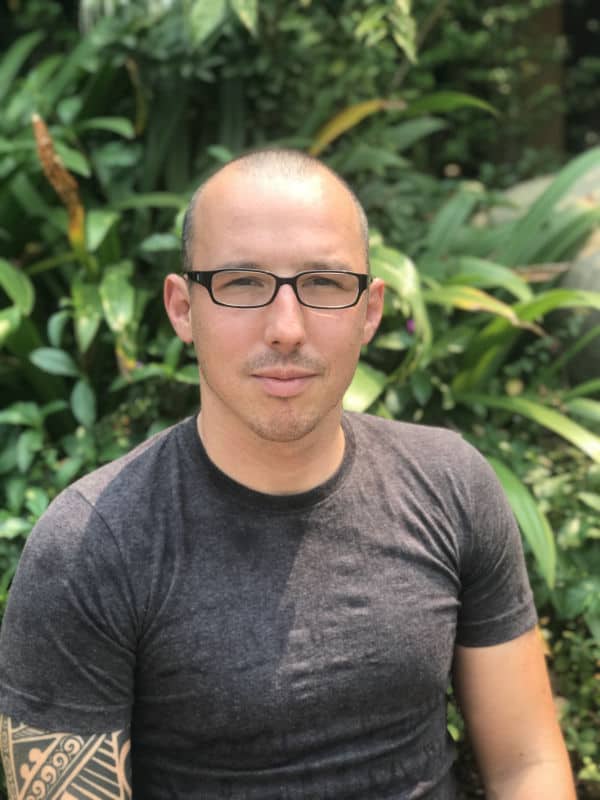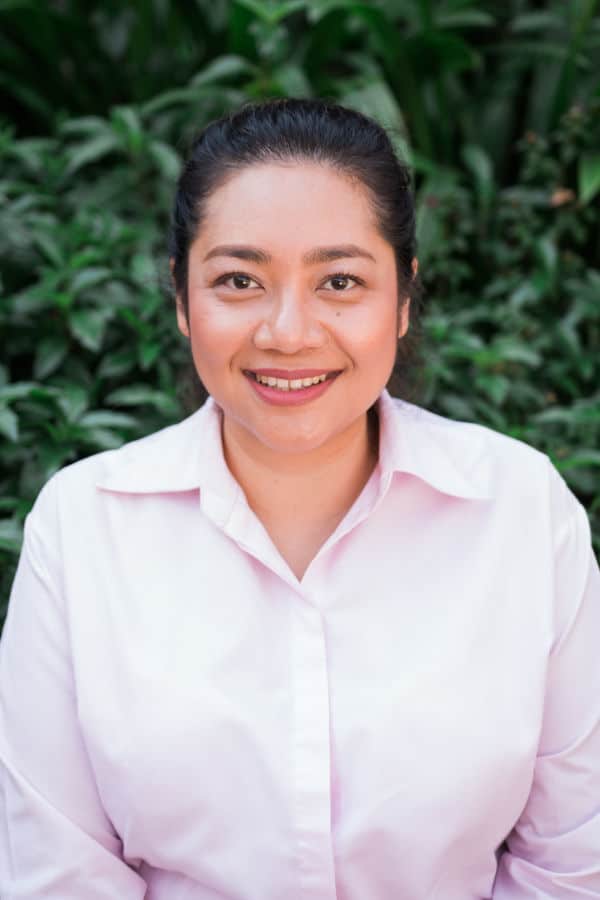 Natthasasi Krajangchaithit (Nancy)
Nancy boasts a wealth of experience. Her skill set is diverse and as varied as she is! Nancy has experience that includes management, liaising with affinity partnerships, and dealing with international and local clientele.
With over ten years of experience in customer service and management, we are very proud to have Nancy as our operation manager for Clarity Thailand. She is an active, hardworking member of our dynamic team.
Nancy is dedicated to supporting both the clients and the team to ensure that things run smoothly in the treatment setting.
Monk
A message from Phra Le:
My name is Lê Tấn Hòa, a monk from Vietnam. People often call me Phra Lê. "Phra" means "a monk" in Thai language and "Lê" is actually my family name.


I have ordained for 16 years and trained in both main traditions of Buddhism which are Mahayana and Theravada. With the deep yearning for truth, I also study about other religions and spiritual practices by myself. Solitude is my friend, yet to be in service to people is my calling. That is fulfilled by being in this beautiful place of Clarity.


I often find a great peace and gladness when I sit either on my own or with people in silence. I am here to invite you for that sit in order to be and to see. Then you will discover how simple meditation can be and how it helps you in so many aspect of your life.


May peace, joy and clarity come to you.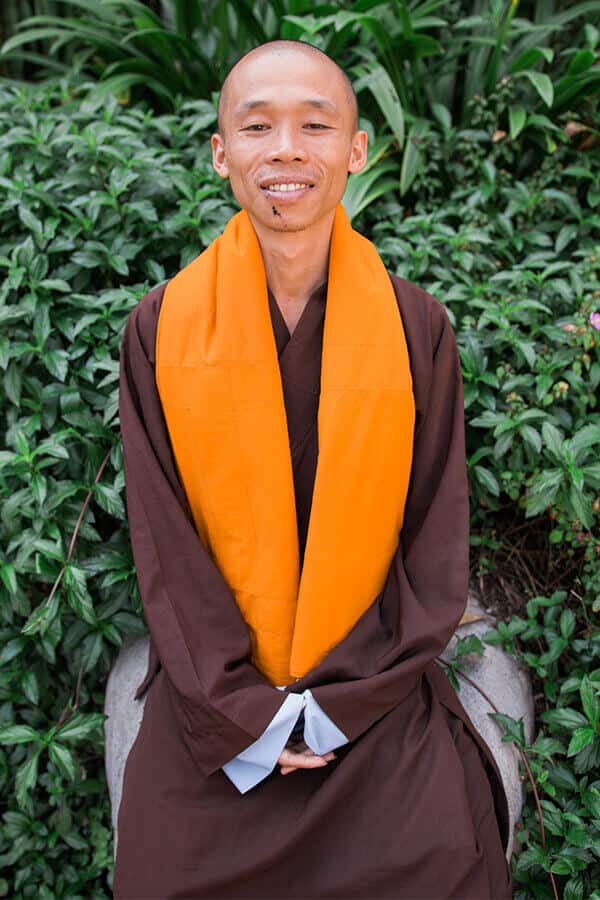 Meet the rest of the team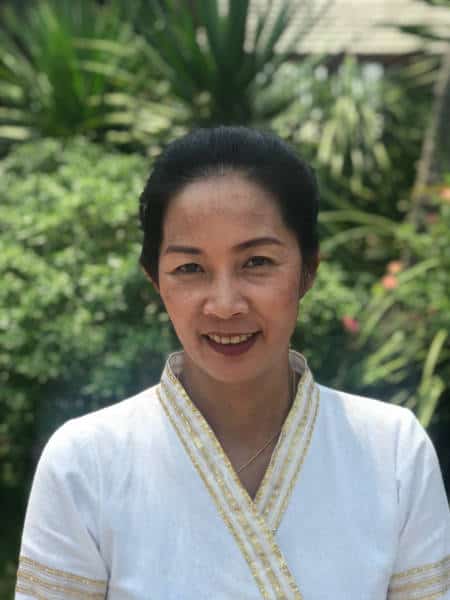 Wanthida Janta (Da)
Head GRO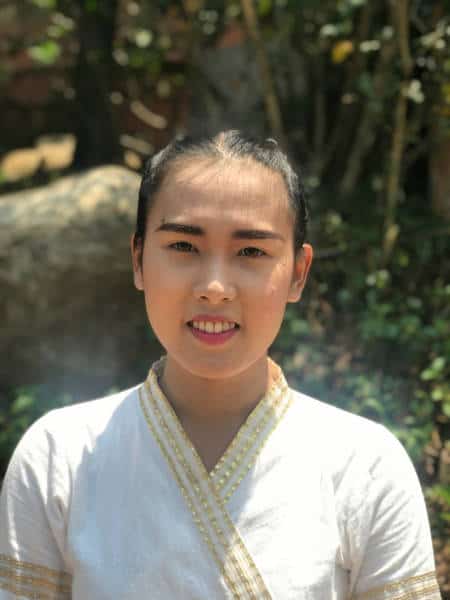 Chanwarat Thainoom (Jenny)
GRO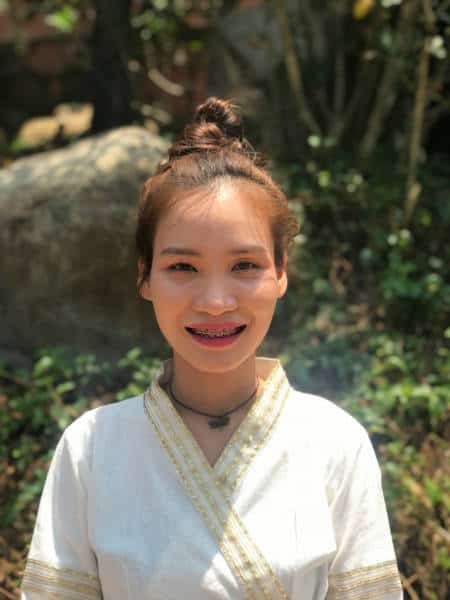 Anusara kaewkabkham (Beer)
GRO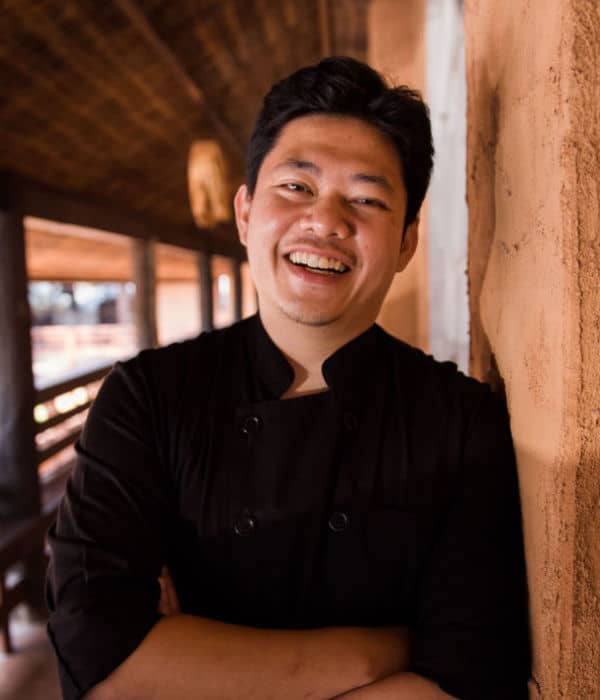 Natthatphong Phognthongparaphong (Noo)
Lead Chef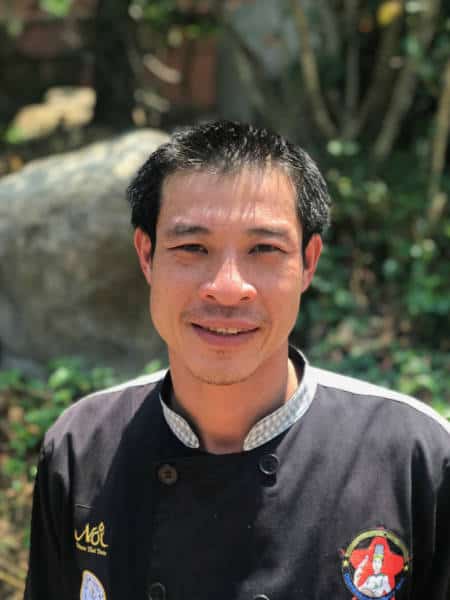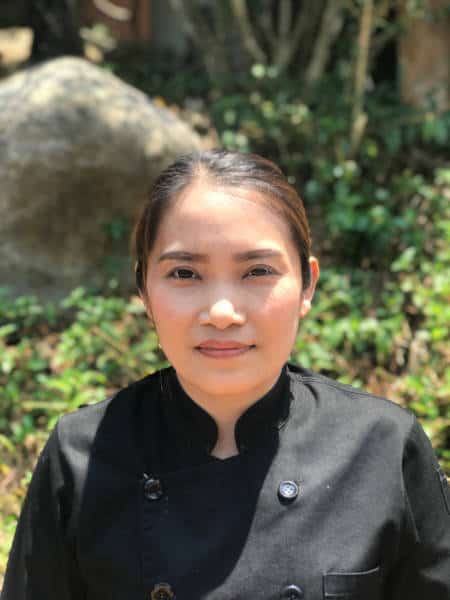 Siriyakorn Jomjan (Waew)
Cook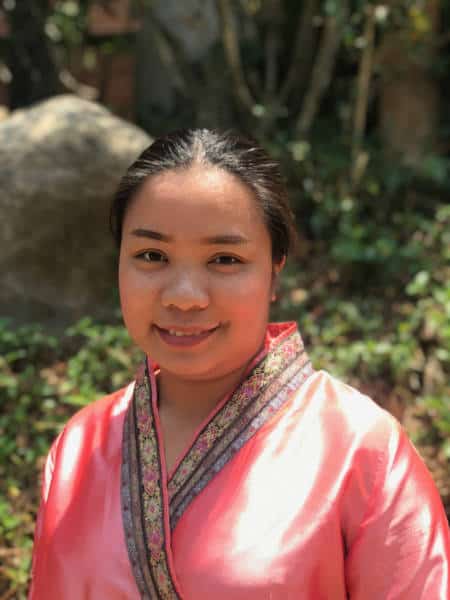 Suphamat Thaichaiaun (Patty)
Restaurant waitress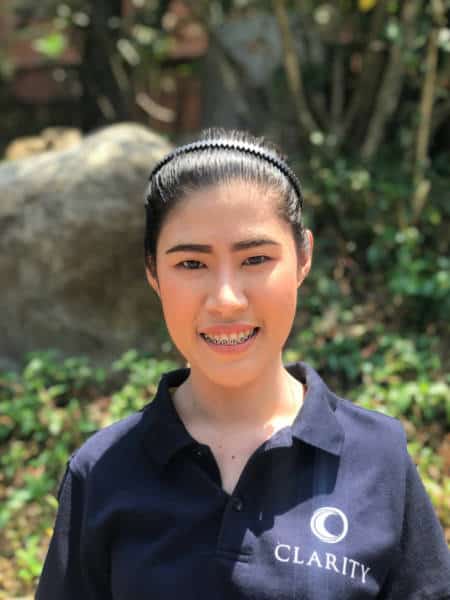 Kanokwan Chaiyasit (Jinny)
Restaurant waitress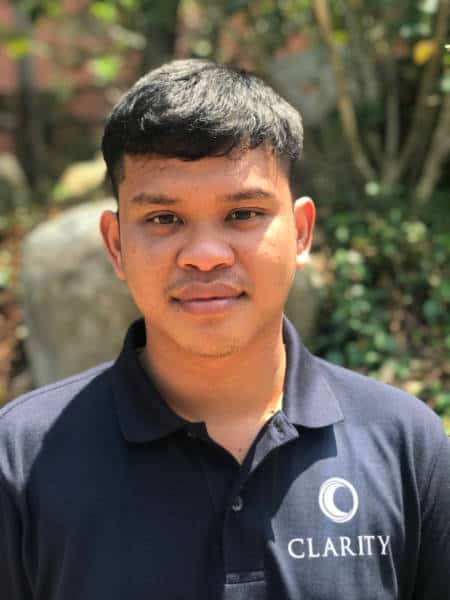 Aaswin Kwankaew (Aof)
Restaurant waiter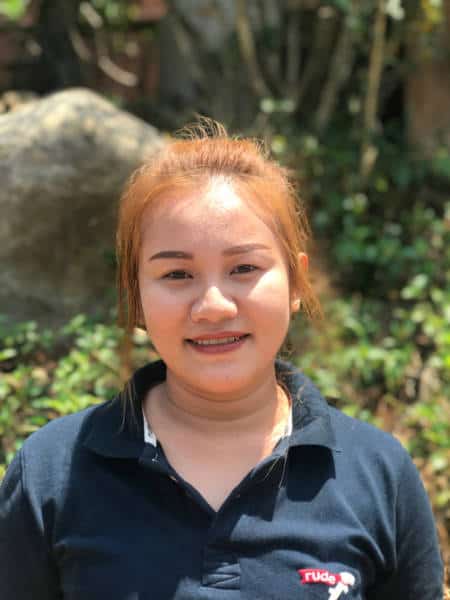 Thanyarat Phinnoaek (Noi)
Housekeeper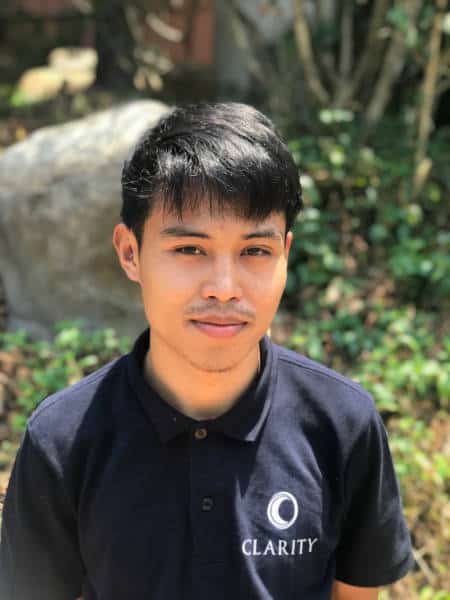 Lu Lunglek (Khum)
Head Housekeeping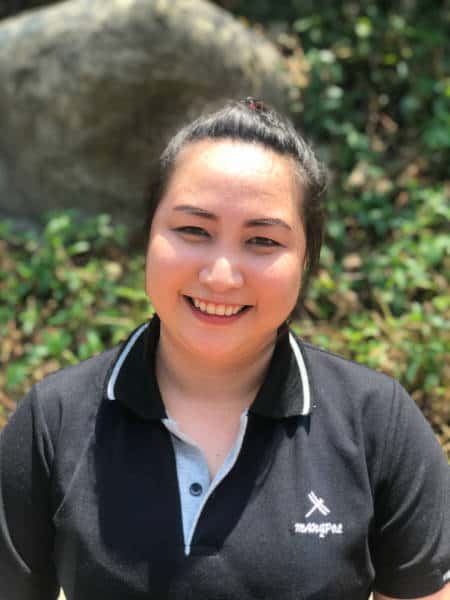 Anothai Intaphan (Nim)
Housekeeper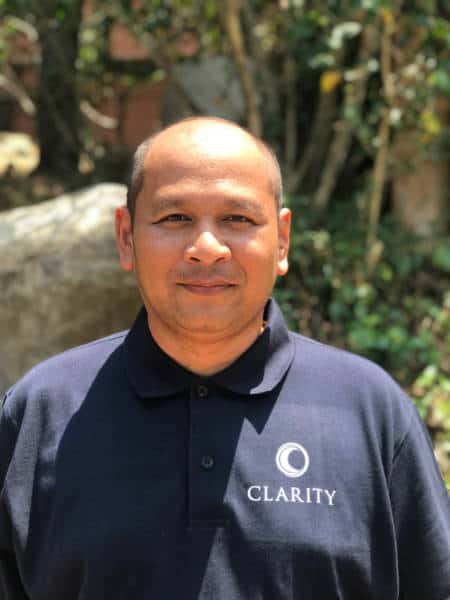 Akkaporn Thumsawat (Pon)
Head maintenance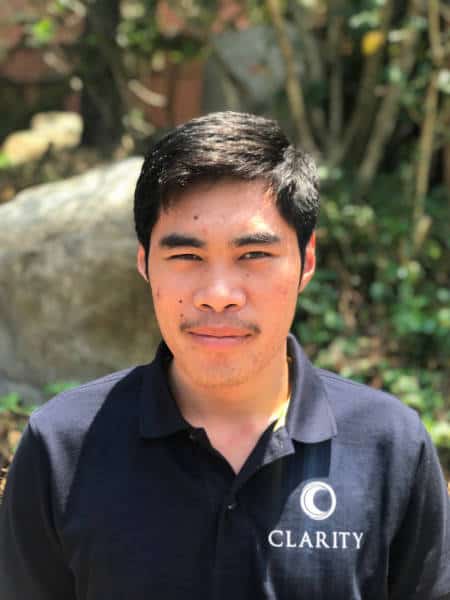 Seksan Kongmanee (Ton)
Maintenance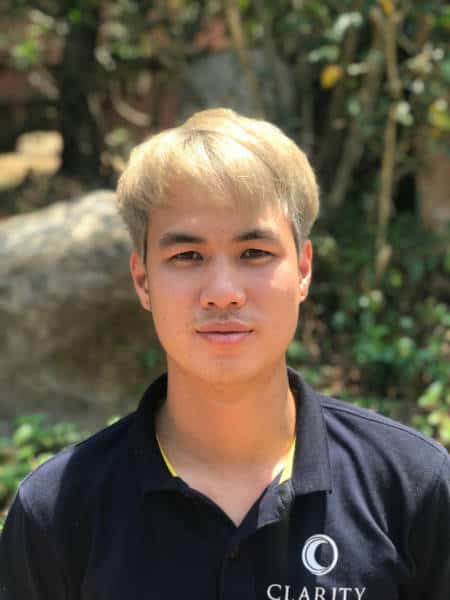 Patchwin Duangsingtham (Fluke)
Maintenance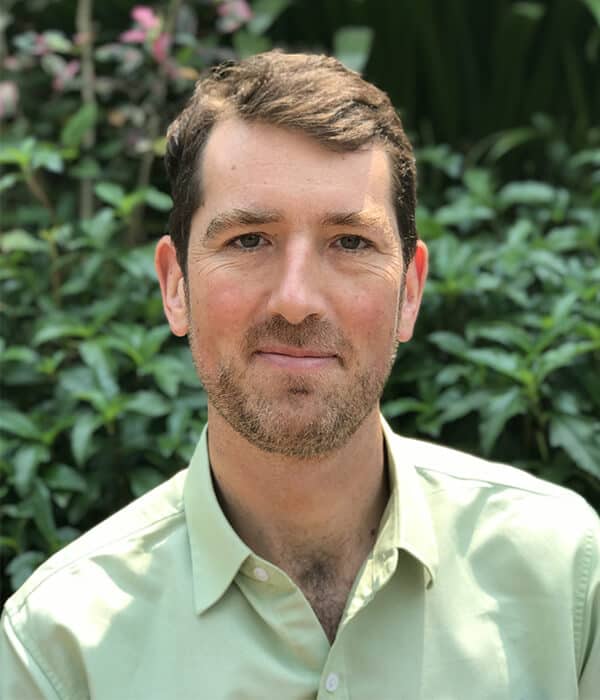 Mark Williamson
Recovery Coach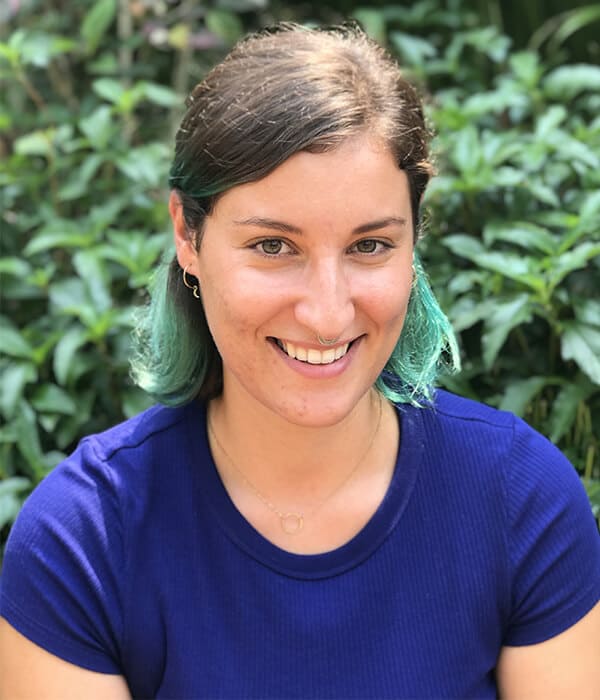 Elodie Longo
Recovery Coach
A team that has hope to give
Meet more of our amazing team of individuals at Clarity
Interested in finding out more about Clarity at Home?
All you need to do is complete our online form and one of our team will get in touch to arrange a free consultation with one of our programme specialists.
All information provided will be kept completely confidential.
Reach out to us today by calling us on: +66 644 922208 or by filling out the form below.