Legal High Addiction Program
We treat you as uniquely as your own circumstances.
Legal High Addiction Treatment
and Counseling
New psychoactive and illicit substance ('Legal High') addiction treatment
New psychoactive substances, formerly known as 'legal highs', are synthetic, psychoactive substances that are made up of a whole host of unknown chemicals that haven't undergone the necessary testing to understand the effects that they can have on the human body and brain. Illicit substances are substances that are relatively easy to obtain and can cause psychoactive effects when they are abused e.g. sniffing glue and solvents.
New psychoactive substances are sometimes incorrectly referred to as 'legal highs' because it has been legal to possess them in the past. However, in many countries now it is illegal for individuals to produce, supply or import these drugs for human consumption, even if this is for personal use.
Proven
methods
Based upon the latest cutting edge addiction treatment.
Long lasting
recovery
Our program is designed to promote long term recovery.
Resort style setting
Our incredible facility in the picturesque north of Thailand.
Instant
admission
No waiting lists or lengthy admission processes here.
New psychoactive and illicit substances, which are also sometimes referred to as 'designer drugs', are usually designed to mimic the effects of illegal drugs such as cocaine, cannabis and ecstasy/MDMA, and can cause addiction, serious impairment and even death. One of the most commonly abused new psychoactive and illicit substances is a drug known as 'Spice'.
Regardless of the type of 'legal high' that is being consumed, continued abuse of these drugs can soon become a serious problem and can lead to you developing a physical and psychological dependence on the substance in question. These synthetic drugs can be particularly dangerous because people often mistakenly believe that these substances are legal, which means they can't be harmed by them. Also, because these drugs are relatively 'new', there is no way of knowing the full extent of their long-term effects, and because the exact make-up of these substances is unknown, it often means that doctors and emergency medical professionals are unable to offer effective treatment in the case of an overdose.
At Clarity, we understand that without professional treatment for your new psychoactive and illicit substance ('legal high') addiction, this is likely to become progressively worse over time and can have a hugely detrimental impact on all areas of your life including your work, relationships with others, and your general health and wellbeing. Additionally, if your addiction to new psychoactive and illicit substances remains untreated, this may lead to the development of alcohol addiction, other drug addictions and behavioural addictions, causing a whole host of additional problems.
New psychoactive and illicit substance ('legal high') addiction rehab at Clarity
It's important to understand that you don't have to struggle on your own; addiction to 'legal highs' is treatable, and the most crucial first step towards rehabilitation and recovery is to seek expert support. Our highly qualified addiction specialists at Clarity are committed to delivering bespoke and high quality addiction treatment within our addiction rehab close to Chiang Mai Thailand.
We are also able to offer a free addiction assessment with one of our addiction's psychologists, in order to make the process of entering treatment as straightforward as possible. During your free addiction assessment, you will be able to discuss your new psychoactive and illicit substance addiction in confidence and develop an understanding of the journey that you will be taking towards recovery and wellbeing.
We are also able to offer an intensive medically assisted withdrawal detoxification for your new psychoactive and illicit substance addiction, if required. This involves:
Our addiction treatment experts at Clarity have extensive experience in the treatment of new psychoactive and illicit substance ('legal high') addiction, and we are able to deliver a wide range of unique therapeutic techniques, enabling you to address your drug dependency and any underlying triggers for your addictive behaviours, tackle your new psychoactive and illicit substance addiction symptoms, and take steps towards the healthy, fulfilling and drug-free life that you deserve.
It is never too late to seek help for your new psychoactive and illicit substance addiction; contact Clarity today to start your journey towards regaining control and improving your quality of life.
Clarity's addiction treatment programme
New psychoactive and illicit substance ('legal high') addiction treatment and rehab usually takes place as part of Clarity's 28-day, residential Addiction treatment programme. During this comprehensive process, you will stay at our specialist bespoke treatment center close to Chiang Mai and undergo a medically assisted withdrawal detoxification onsite if required, before commencing with an intensive programme of group and individual therapy. The purpose of addiction therapy is to help you to identify the source of your addiction and learn strategies to resist future temptations. Whilst 28 days is the recommended treatment length for addictions, the length of the treatment that you receive at Clarity can be flexible according to your unique addiction, requirements and commitments.
Addiction treatment at Clarity is based on CBT and DBT principles. We offer 4 individual therapy sessions per week and daily group therapy and psychoeducational workshops. Personal training is included in your treatment program. This is abstinence-based approach was first pioneered by Clinical Psychologists and focuses upon both distress tolerance training and building on your motivation to change your unhealthy addictive behaviours.
Our leading new psychoactive and illicit substance Addiction treatment programmes consist of:
What types of 'legal high' addictions are treated at Clarity
The vast majority of new psychoactive and illicit substances fall under one of four categories, each of which results in a range of different effects and symptoms. These include:
What causes an addiction to 'legal highs'?
A psychological process known as 'positive reinforcement' is what underpins the development of addictions and addictive behaviours. Positive reinforcement encourages a pattern of behaviour to form by offering a reward for that behaviour. In the context of new psychoactive and illicit substances, these drugs typically cause people to experience 'positive' outcomes such as relaxation, euphoria, alertness and high energy, which therefore increases the likelihood that they will seek out these feelings again by consuming the substance in a repeated manner. This continuous cycle of exposure can result in the development of a harmful addiction to so-called 'legal highs' as opposed to a 'one-off' behaviour.
As well as positive reinforcement, research suggests that drug addictions may also develop as a result of genetic and environmental influences.
Genetics – if you have a first-degree relative who struggles with substance misuse, research indicates that you'll be at greater risk for developing a similar problem
Environment – environmental factors such as being surrounded by peers who engage in addictive behaviours may increase the chances of you becoming addicted to drugs. Also, experiencing stressful life events such as bereavement, or a traumatic event, have also been linked to the development of addictions
In addition to the above, some research suggests that you may have an increased susceptibility to developing an addiction to new psychoactive and illicit substances ('legal highs') if you are already struggling with an untreated mental health issue such as depression, anxiety or stress. This is because individuals may try to self-medicate with new psychoactive and illicit substances as an attempt to alleviate their symptoms, which can ultimately have an increasingly negative effect on their wellbeing over time.
Please note that 'legal high' addiction does not usually present with life threatening withdrawal symptoms. Medical management of withdrawal symptoms is recommended though. Unsupervised detoxification is not advised without medical management due to adverse withdrawal symptoms. If you are concerned for yourself or a loved one who may have a 'legal high' addiction call now to speak to an expert about assessment and treatment options.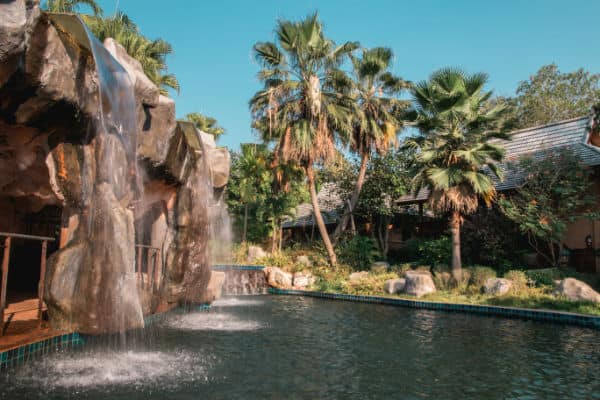 Clarity offers an incredible healing experience for our clients and their families that is second to none. Our team is comprised of individuals with years of experience who are all here for one reason. To help you realise, achieve, and maintain permanent long term recovery.
Interested in finding out more about Clarity at Home?
All you need to do is complete our online form and one of our team will get in touch to arrange a free consultation with one of our programme specialists.
All information provided will be kept completely confidential.
Reach out to us today by calling us on: +66 644 922208 or by filling out the form below.